Pretentious Millennial
Musings, Ramblings, and Manifestos
A collection of poetry and prose exploring themes of love, loneliness, and queer identity.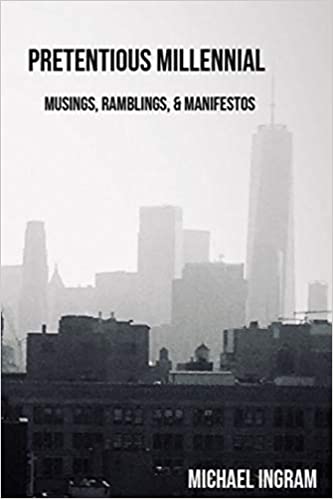 How did you first come up with the idea for this work?
I was going through a hard time emotionally and turned to poetry as a form of catharsis, so I compiled everything that I was writing into one vast collection.
What was your research process like?
There was a lot of "inspiration seeking," almost like a creative director of a fashion house, so I was reading a lot of beat poetry and poetry of different cultures.
How long did you work on this before it was published?
A little over a year.
Does this work relate to your role at FIT? If so, how?
I was a writing minor at FIT and took a class called Gay and Lesbian literature, and would like to attribute that fantastic class to how I view my work and my writing process.
What was your biggest challenge? What was most rewarding?
My biggest challenge was allowing myself to be so vulnerable in a public setting, which as a Capricorn is not an easy feat. Most rewarding was hearing my grandmother tell me she enjoyed it.
Graduated from FIT in 2021